Lectionary Calendar
Monday, December 11th, 2023
the Second Week of Advent
Attention!
We are taking food to Ukrainians still living near the front lines. You can help by getting your church involved.
Click to donate today!
Humanitarian Aid for Ukraine
Partner with StudyLight.org as God uses us to make a difference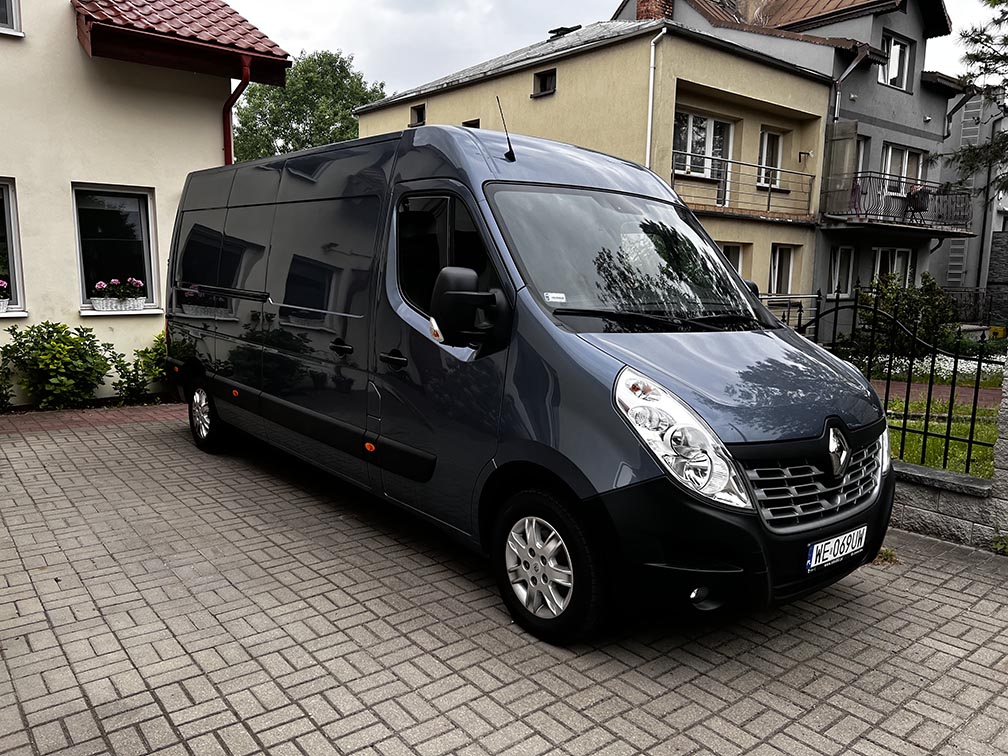 Vehicle purchased through donations.
Since 2008, my family and I have been traveling from my home in Gdansk, Poland to Ukraine for evangelism. During this time I have shared my heart and life with the people I met and the friendships that were formed.
For nearly a year Russia has been attacking the people of Ukraine without mercy. Most people know of the cities of Bucha, Irpin, Izium and Lymen and of the torture, executions and mass graves of civilians left behind as the Russians soldiers searched for Nazis whom they never found.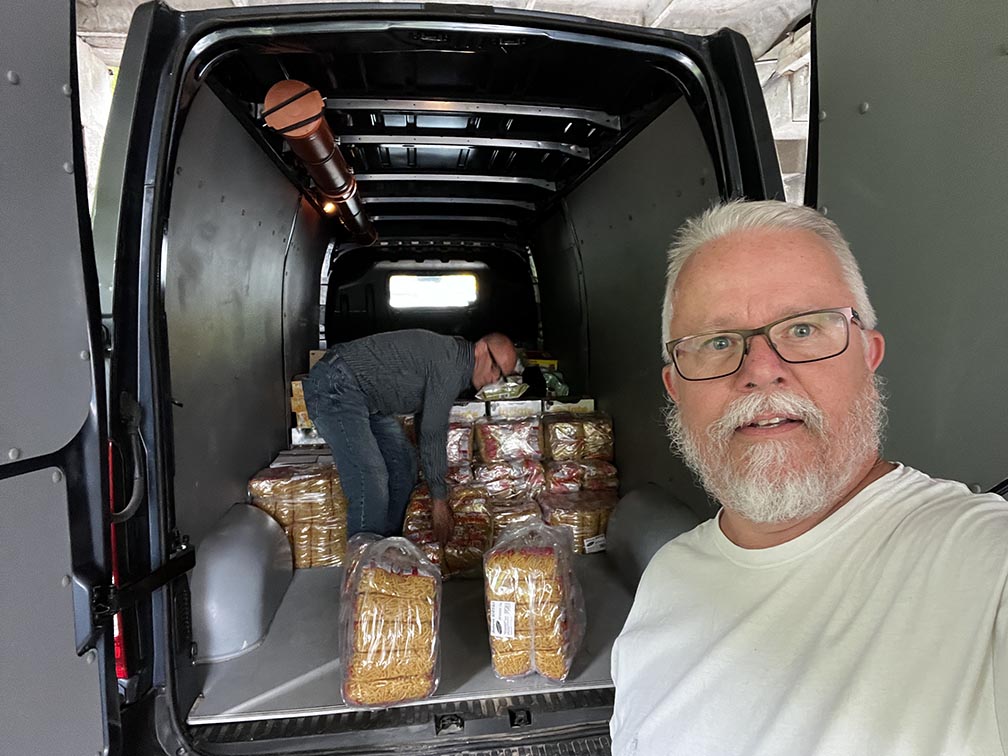 Unloading the aid taken to Cerkasy.
While the first months saw a massive exodus of people fleeing to Ukraine's neighbors in the west, many have now returned at least to the western part of their country to try to pick up the pieces and continue. While very few jobs are available, many must rely on the generosity of others in order to feed themselves and their children. This has led to a rise in prices as less food is available.
Starting in May, I, along with a group of Christian men from the area where I live began taking aid to Ukraine. As we continued to make trips, we were contacted by more and more churches within the country that were housing and/or feeding hundreds on a daily basis.
As of October 7, 2023, we have driven over 140,000 kilometers (86,500+ miles), taking 160+ tons of aid to 35 different locations throughout the country. Chernihiv, Kiev, Irpin, Poltava, Kharkiv, Izium, Lymen, Odessa, Cherkasy, Kamianske and Tarnopil are some of the locations to which we have driven. Over 250,000 have been fed through the generosity of churches that have given to our ministry. But winter is coming again and the need continues.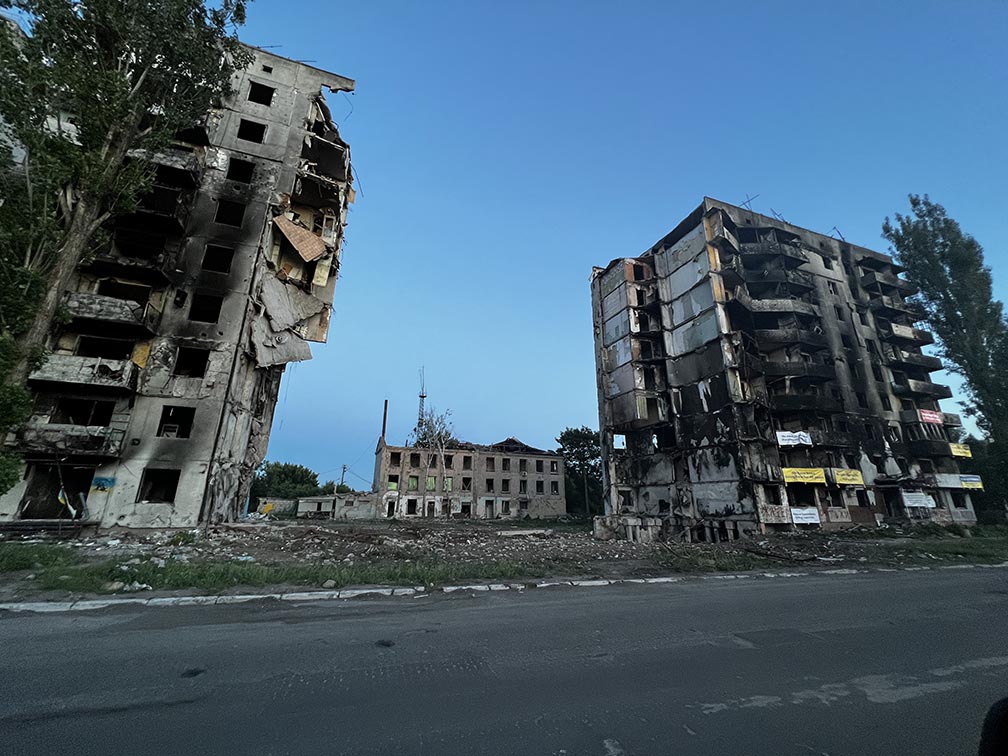 Borodyanka, Ukraine after the Russians left!
Sadly, many Christians in the west are feeling the crunch of the economy and starting to lose interest in helping. This means there is less money being donated to our ministry for the purchase of food.
We have come up with the "One dollar, A member, A month" program whereby churches can partner with us and keep our ministry going. This is a simple process where partner churches designate one Sunday a month as the day members donate a dollar or more. If enough churches will partner with us we will have the finances needed to make a difference in the lives of the Ukrainian people affected by this senseless war.
Every dollar donated goes directly to the purchase of the food. No administration cost and no salaries are paid from this money. Every donated is used solely for the purchase of food. Individual drivers and their churches in Poland donate to pay for the diesel needed to drive the aid to its destination.
Will your church consider becoming a "Give a dollar a month" partner with us? If so, contact me at
and I can provide more details how to get involved.
While StudyLight.org is a ministry, we are registered in Poland. Therefore, I am unable to provide a tax receipt. However, if you need this to keep from paying taxes on your donation, you can give through your church to our work and get the tax receipt from them. As always, 100% of the money we receive goes directly to help the many churches we know in Ukraine.